Here are three movies that I really like: all those
films
had been
shot in Florence
, and that's the only thing that they have in common! Different genres, different years, different styles… but all those movies represent an atmosphere, an aspect of Florence, and put the spotlight on some of the million different sides that this wonderful city can offer to the observer.
Hannibal (2001)
Directed by
Ridley Scott

Starring: Anthony Hopkins, Julianne Moore, Gary Oldman, Ray Liotta, Giancarlo Giannini, Zeljko Ivanek, Frankie Faison, Francesca Neri.
Music by Hans Zimmer.
A classical thriller, the famous sequel of the silence of the lambs (then followed by Red Dragon), to discover the thrilling side of Florence.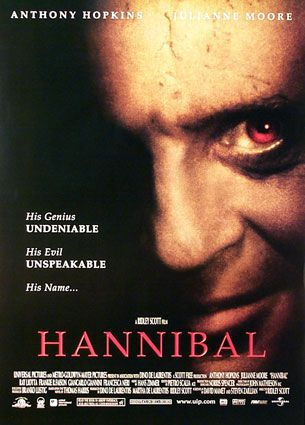 The Stendhal Syndrome (la Sindrome di Stendhal)

1996
Directed by
Dario Argento
Starring: Asia Argento, Thomas Kretschmann, Marco Leonardi
Music by Ennio Morricone.
Another thriller, but in a totally different style: that's Dario Argento with the great Ennio Morricone, that's suspense and thrills in original Italian Style!

My Friends (Amici Miei)
1975
Directed by Mario Monicelli
Starring Ugo Tognazzi, Gastone Moschin, Philippe Noiret, Duilio Del Prete, Adolfo Celi, Bernard Blier, Milena Vukotic, Silvia Dionisio, Music by Carlo Rustichelli.
A great italian director, Monicelli, with one of the best italian actor of the seventies, Ugo Tognazzi, and one of the best French actor, Philippe Noiret, in a bitter comedy that takes place in Florence, at the end of the 60s and the beginning of the 70s.
This film is about friendship, and about acting like a child even if you're adult; four friends who organize together idle pranks (called zingarate, "gypsy shenanigans"). The jokes in this movie entered in the Italian culture and they're now became a sort of piece of popular history.